ALIVE – Finding Purpose and Meaning – 16 group coaching sessions + one individual session.
6-8 months online Group Coaching empowering women without children to redefine their identity and regain their self-confidence and joy of living.
Introduction
Not having children can be a heartbreaking situation to be in. I'm sure many of us felt this way. Did you also feel sometimes ashamed, fearful, hopeless, not understood, judged, maybe even discriminated because of you not having children? Did you ever feel that something is wrong with you? That is difficult to find your meaning in this life? If your answer is yes to at least one of these questions, please know you are not alone. All women without children feel in this way at certain moments in their lives. 
The good news is that there is nothing wrong with you! You are not less valuable than any other woman! And you have the same right as all other women who have children, to live a happy and fulfilled life. Even if this pain of not having had the chance to have children will most probably never go completely away, because we are suffering a loss, we can find a purpose in life equally powerful, we can still be happy and enjoy life. 
"Our deepest fear is not that we are inadequate. Our deepest fear is that we are powerful beyond measure. It is our light, not our darkness that most frightens us. We ask ourselves, 'Who am I to be brilliant, gorgeous, talented, fabulous?' Actually, who are you not to be? You are a child of God. You playing small does not serve the world. There is nothing enlightened about shrinking so that other people won't feel insecure around you. We are all meant to shine, as children do. We were born to make manifest the glory of God that is within us. It's not just in some of us; it's in everyone. And as we let our own light shine, we unconsciously give other people permission to do the same. As we are liberated from our own fear, our presence automatically liberates others."

Marianne Williamson

The ALIVE Group Coaching Program for Women without Children has been born from Carmen Manea's own experience as a coach, mindfulness trainer and woman without children in our society who suffered for many years, and who found again her joy of life. Now she is decided and committed to support as many women as possible to learn how to live purposefully and fully even if they don't have children.
The name ALIVE comes from Carmen's journey and "formula" that helped her to be where she is today, and which is the structure of this group coaching program:
A: Acknowledge
L: Live
I: Investigate and Inquire
V: Vision
E: Enjoy   


Who is it for?
The online group coaching is for you, who have answered yes to at least one of the questions above and want to change this narrative, want to feel strong and happy again, get clarity on your purpose and identity, stand up for yourself and have a strong sense of belonging. 
This group coaching is for you who is curious to get to know yourself better, courageous to be vulnerable and connect with yourself and others, open to new possibilities, determined to make peace with the pain and find your own way to make an impact on our society.
The ALIVE group coaching is for you who doesn't want to be a victim, but who wants to thrive and flourish. 


What do you get?
During the ALIVE Group Coaching Program for Women without Children you will be GUIDED through:
The ALIVE 5 steps of finding purpose and joy again
Evidence based theories and experiential learning
Mindfulness, emotional balance and self-compassion practices and exercises guided by a professional mindfulness trainer
Professional coaching exercises and assignments facilitated by a professional women leadership coach
Group reflection and self-reflection
Group dialogue and coaching
One 50 minutes one-to-one onboarding coaching session
Home assignments so you can put in practice what you are learning
Life-time access to the tools and materials used in the program
Life-time access to different guided meditations
Life-time access to our "ALIVE" community
The ALIVE Group Coaching Program for Women without Children will FOCUS on:
Increase awareness around who you really are, your identity and limiting beliefs
Get full clarity regarding your strengths and skills, areas of growth and blind spots
Become laser clear on your values, purpose, vision and contribution
Increase awareness around habitual patterns and behaviors
Understand better your emotions and how to use them constructively
Understand what is really stressing you and how you can reduce the stress related to being, a woman without children
Identify your inner leader and learn how to skillfully access it
Identify the symptoms of the Inner Critic voice
Identify the habitual discourse of the inner critical voice
Befriend the Inner Critic
Observe mindfully the reality as it is
Increase self-compassion for you as a whole woman
Strengthen your connections and the sense of belonging
Unhook from feeling a victim and move into feeling powerful and strong
Increase awareness around the impact you can make in the world
Celebrate achievements and use them as steppingstones
Through the ALIVE Group Coaching Program for Women without Children you will EXPERIENCE:
Courage to be yourself – authentic, powerful, sensitive, determined, vulnerable, inspiring.
Transformation through your increased (self-)awareness, self-compassion, behavioral change and action taking.
Clarity upon your purpose, values, strengths, blind spots, identity, vision.
Structure to work with these new discoveries and to put the learnings into practice.
Support through the entire period to feel safe and understood, to experiment and try out different behaviors and mindset, to get through the tough times and celebrate success.
Love, care and belonging to a likeminded group of powerful women who are here to transform and in the same time to support each other through this transformation. You are not alone!
Strength to go through this transformation, to get over the challenges and misconceptions connected to being, a woman without children, and to redefine your identity. There is nothing wrong with you! You are perfect the way you are!
Accountability – with so much on your plate every day, you will be hold accountable for what you are committing to, for what is really important to you and for not slipping back into old behavior patterns.
Tailored coaching program exclusively for women without children
After completing the ALIVE Women without Children Group Coaching Program, you can EXPECT to:
Feel stronger and more confident while still caring and vulnerable
Accept yourself for who you are and show up authentically in your life
Have a voice, stand up for yourself and for what you believe in
Be motivated and courageously continue your life in a fulfilling and happy manner
Be more motivated to take action for achieving your goals
Accept criticism and praise without depending on it or taking it personally
Navigate graciously in difficult conversations
Be compassionate and self-compassionate while fiercely taking action
Pause, notice, assess, respond and move on
Have a strong and caring circle of women who will be there for you
Why to choose an online (and in English) coaching program?
You can join right now and from wherever you are, no matter the location, not need to worry about travelling or transportation.
You can be in the safety of your home or office (you just need to have a quiet and private place for yourself).
You can connect at human level with other women no matter location, native language or nationality. Suffering and wanting to be happy are part of life for all of us, and by becoming more aware of our common humanity, of the fact that we all are connected in many ways, you can find the way towards healing much more powerful and sustainable.


Practical info
The program will be open for all women without children, regardless if they reside in Denmark or not. We know women are going through similar challenges, no matter where they live, and we want to be able to include everyone and to create connection and support across borders. Carmen will facilitate mainly in English, but there is the possibility to use Danish/ or your native language from your side whenever feels needed, and we can help each other with translation if necessary.
Transformation takes time and this is why it is important to commit for at least medium term program of 6-8 months, to allow yourself to make sustainable change. 
The program includes 16 session x 90 minutes. The first and last week we will have 2 sessions consecutively.
We have scheduled two programs starting up in June and August.
See the schedules below:
Opening session – Sep 8, 15.30-18.45, 2 sessions x 90 min (15 min break)

Session 2 – Sep 22, 15.30-17.00, 1 session x 90 min
Session 3 – Oct 6, 15.30-17.00, 1 session x 90 min
Session 4 – Oct 20, 15.30-17.00, 1 session x 90 min
Session 5 – Nov 2, 15.30-17.00, 1 session x 90 min
Session 6 – Nov 17, 15.30-17.00, 1 session x 90 min
Session 7 – Dec 1, 15.30-17.00, 1 session x 90 min
Session 8 – Dec 15, 15.30-17.00, 1 session x 90 min
Session 9 – Jan 12, 15.30-17.00, 1 session x 90 min
Session 10 – Jan 26, 15.30-17.00, 1 session x 90 min
Session 11 – Feb 9, 15.30-17.00, 1 session x 90 min
Session 12 – Feb 23, 15.30-17.00, 1 session x 90 min
Session 13 – Mar 9, 15.30-17.00, 1 session x 90 min
Closing session – Mar 23, 15.30-18.45, 2 sessions x 90 min (15 min break)
The sessions will be online, and this requires you to have a quiet and private place for yourself for the duration of the sessions. Please have a pen and paper so you can take notes, write down your reflections and make the written exercises.

Price and registration
13.500 kr. It is possible to divide the amount into installments. When purchasing a membership, a 10% discount is obtained.
Registration deadline is 14 days.
We reserve the right to cancel/postpone the program, if there are less than six participants.

Coach and facilitator
Our online ALIVE group coaching is facilitated with deep care and professionalism by Carmen Manea who is a certified Presence Based Coach and Mindfulness, Emotional Balance and Self-Compassion trainer, and has 15+ years business experience in companies as Coca-Cola and LEGO Group.
She is specialized in working with women the areas of self-confidence and self-awareness, stress and burn out management, impostor syndrome, inner critic and inner leader, behavior change, values and purpose, diversity and inclusion. Even if based in Aarhus, since 2015 she has been coaching and training internationally people from more than 30 countries, on four continents. 
Carmen's clients say that her strengths are courage and curiosity, active listening and communication, empathy, the ability to create safe space and trusting relationships, multicultural understanding, loving-kindness, compassion, determination, resilience and humor.
A woman without children herself, Carmen has a first-hand experience of the personal and societal challenges connected to this status. She knows that it is possible to find joy and meaning, even if the pain of not having children is always somewhere in the background. Therefore she is committed to support other women as well on finding their purpose and joy in their own way.
Her friends would say she is very sensitive yet strong, loves nature, people and cultures. She can be very active (running marathons, hiking in the mountains, skiing, diving and practicing yoga) and very still (meditating, reading, making jigsaw puzzles and reflecting).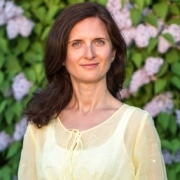 If you have any questions, you are welcome to contact Carmen on the phone 5234 2862 or by email: Carmen@cm-camp.com